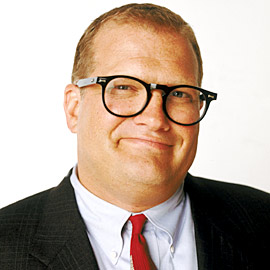 He is doing it again!
As I mentioned earlier HERE, Drew has really turned on the heat for his offer to entice everyone on Twitter to follow him.
He is now offering a million dollars for the @Drew handle (you should follow him at @DrewfromTV)
He is now offering to give @Livestrong (also known as the Lance Armstrong Foundation) if he gets 1 million followers on Twitter by the end of 2009.
If you were on this bandwagon before, now would be a good time to get on…if would take like 2 minutes of your life and it's for a good cause.
Drew Carey Ups Twitter Name Bid to $1 Million
Exclusive: Drew Carey Ups The Ante To $1 Million
Drew Carey Ups His Bid For Twitter Account "Drew" To A Cool Million
Drew Carey to donate up to USD 1 million for @drew Twitter ID
Drew Carey looks to bid $1M for @Drew Twitter handle