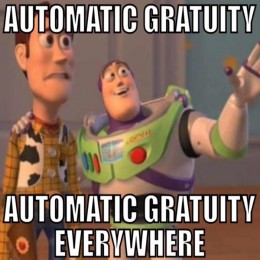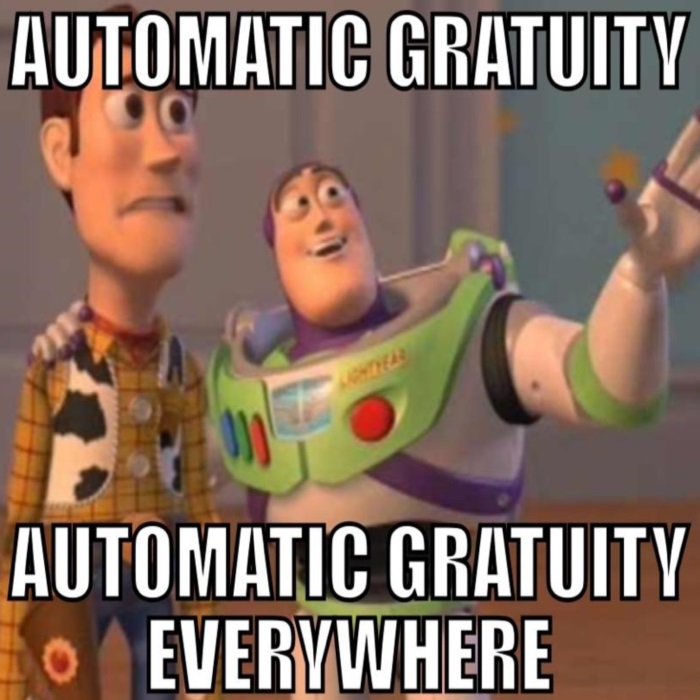 This has always been something that really pissed me off. Everyone knows I've paid my dues in the restaurant industry, but the deliberate exemption of tipped employees from the FLSA has always made my ass twitch.
What most of you dont know is that one of the BIGGEST reasons for the notorious turnover in restaurants is tipped wages always starting at 2.13/hour.
This is by far the easiest way to discourage potential talent…by paying them less than $4k per year for full-time service.
You see the big problem is servers aren't just serving. 99% of the tie they are also tasked with general labor, maintenance, prep and cleaning. It may not be life endangering but it is in fact one of the most hostile work environments in existence. Between alcohol service, money handling, and the employer passing off losses to the employees…it's rarely a great job, so when an employer also makes the job completely irresistible by offering only $2.13 an hour…you can understand why so few people are able to work the job, much less do so for extended periods of time.
In the years since this incredibly poor exemption was made legal, restaurant industries all over have opted to make it even harder, by user-paying other positions that ARE NOT TIPPED and guaranteeing them a portion of a tipped employee's take. Barbacks, Bussers, Expo, Bartenders…I've even seen salaried employees decide they deserved a share of the tips.
So nowadays almost all restaurants operate with incredibly low labor costs.
I've seen what the take is on busy restaurants and slow ones…in both cases there is honestly no reason to lowball the service.
That said, last I looked there were still a few really good restaurants to work for and learn the skills properly without having to deal with truckloads of crooked owners and managers that think that just because it's not illegal it's okay.
If you're wondering where this little rant started up, John Light over at BillMoyers.com recently published a great article (CLICK HERE TO READ IT) on how exemptions from the FLSA are heavily exploited.
Thanks for the bandwidth, and remember, if you can't afford to tip, you sure as hell cant afford to be eating at restaurants. Be Smart.
-Tony