This is actually a quote from a really cool guy I met via another cool friend on Facebook. He fairly regularly posts some pretty insightful stuff, and this one really caught me.
So you want to be a good person? Do what's right? Here's the deal, you're going to be hated…Hated for reasons you'll never fully understand. People are going to say things about you: lies and over exaggerations about your past. People are going to take advantage of you, cheat you, lie to you, steal from you because you know it's no good to be untrusting. You will be taken for granted. You will not be respected and you will suffer and, yet, you will walk with grace through it all…and grow and grow and you won't stop…because you made a commitment…and it's far from the easy path…but you are good person…stay true…do the right thing and, in the end, nothing will stop you. Being good is it's own reward. It will all make sense in time…and remember, you weren't always a good person yourself.

-Aaron Manley Smith
He's right. When you think about it, doing good things IS it's own reward. There are a tons of people out there that are under the mistaken impression that they will not succeed if they don't take the time to stop and help others do the same, and I feel bad for them, because in doing good things, you lead by example. You teach others that you should never be reluctant in helping those that need it.
A couple months ago a friend and I were driving back to Dallas from a long trip visiting friends, and the craziest thing happened. We're on our side of the highway, and the lanes going the other direction we at least 20 yards away, but something was really wrong because I was seeing headlights directly ahead of us and coming fast. I swerved quickly onto the shoulder of the highway as a sports car zoomed by at about 60mph going the wrong direction on the tollway. My friend and I just kindof looked back stunned wondering what the hell just happened. We then called the state troopers and let them know about it. Just as we finished the call and were about to pull back onto the highway, a truck pulled up behind us.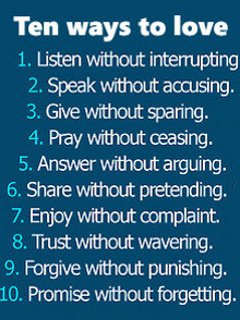 The driver got out and walked up to my window and asked if I needed help. Why? Because I had my blinkers on and it was late at night. He wasn't some horror figure from a bad movie, he was being a good person. I kick myself when I remember this because THAT is the exact kind of person I like to meet. I wish I had gotten his name so I could invite him over to meet the crew, etc.
If we as a society made sure to impress this behavior as a moral obligation rather than playing the ignorance or indifference cards I think our lives would be quite a bit better. I know I come off as a bit hardcore about this type of perspective though. I still tell people this, "The only divinity you will ever experience is your own." It's not meant to discredit anyone's beliefs, it's meant to get people to make an effort to make and experience their own miracle. I think walking THAT path affords you a far brighter journey.
Just my .02 😉
-Tony