Make a wish come true for Noah
Here is an update on VIDEO….this is truly awesome 😉
>>>>>>>>>>>>>>>>>>>>>>>>>>>>>>>>>>>>>>>>>>>>>>>>>>>>>>>>>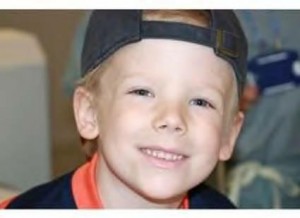 If you consider the little things important, then consider this a very super-duper extremely massively important little thing you can do to help a make a little guy's wish come true.
As something important, and most definitely NOT a hoax (some people are claiming it is…wrongo!) I am asking that if even if you're a critic, please go out of your way just a tad and get this little guy a card for Christmas.
Here is a VIDEO ARTICLE from Channel 4 – Detroit.
SNOPES: Noah Biorkman is a 5-year-old boy who was diagnosed with Stage IV neuroblastoma in February 2007. Although he went into remission in August 2007, his family says, in September 2008 Noah "relapsed with lesions in his right arm and right leg," and "after going through six different trials, the cancer continues to spread."

As radio station WKSR in Pulaski, Tennessee, notes on its web site, one of its on-air personalities is an acquaintance of Noah Biorkman's mother and verified the above-quoted appeal for Christmas cards for her son:
Christmas will come early for a five year old Michigan boy this year. Noah Biorkman is battling cancer and is not expected to live much longer.
Noah's mother and WKSR morning personality Ed Carter went to school together years ago. They keep in touch by email. She mentioned the early Christmas for her son in an email to Ed.
Mrs. Biorkman is asking for Christmas cards for her son.
I can't see any reason this little boy shouldn't receive a card from everyone….every…one. Please find the time to send one. If I can get up off my arse and give the little guy a card (something I am notorious for never doing)…you can too right??? Anyhow I got asked about this from like eight different directions today and quite simply am moved at how many friends are getting on board.
From Moniqa:A friend of a friend of a friend has a 5 yr old son Noah.
He is in the last stages of a 2 1/2 yr battle with Neuroblastoma Cancer.
The family is celebrating Christmas next week and Noahs request is to get lots of Christmas cards.
Lets get him some, please send cards to:

Noah Biorkman
1141 Fountian View Circle
South Lyon,Mi 48178

Lets see how many cards we can get to this little guy