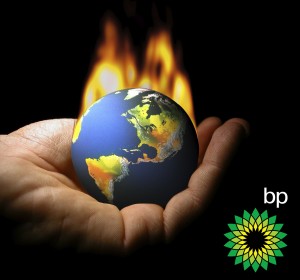 I had this dream this morning…it was awesome. A murder mystery that was so deep and involved that it took everyone from CSI, Eleventh Hour, and Supernatural to stop the killer.
And it occurred to me. What the hell are all the other oil companies doing to help? Are they helping to dig these relief wells? Wouldn't they be able to help with manpower?
There are so many people out of work right now that the oil companies are putting political pressure on lifting the moratorium before revisions to drilling safety policies are met out. In essence this would allow everyone to act as if NOTHING had ever happened. This little rant isn't about who's fault this is. Everyone laying this at the feet of the government needs to stop. This was caused by a company that has a proven track record for flat-out ignoring safety policies on drilling rigs. They cut corners and this is what they got for it…a woefully tragic event that will likely be killing most of the sea life in the gulf and beyond for years…not months.
Back to manpower. So…BP says the relief well is still more than a month out…but what if other oil companies are helping? I mean, Exxon probably want to get back to business right? the UAE has already offered their top people to come and help. Also, I cant help but think that the effort put forth could use some serious brainpower and manpower from ALL the oil companies, I mean…since BP is already footing the bill right? You want them to get on the ball? When they are having to pay their competitors to come in and help, I think maybe this would encourage some serious ass-kicking…anyone?
…anyhow that's a thought and it just popped in my head and I wanted to voice it.
-T